"Darn the wheel of the world! Why must it continually turn over? Where is the reverse gear?"
—Jack London, American novelist, born January 12, 1876
---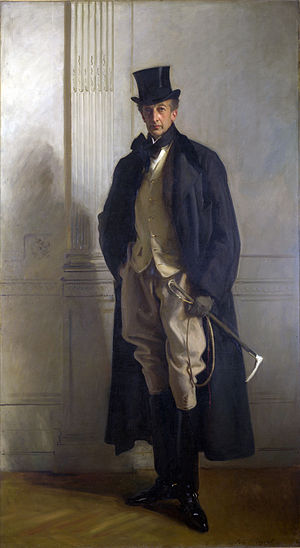 The Apollo Grill provided Don't Eat Lunch Alone with a commodious and friendly home for its entire life in Easthampton. InCommN is currently taking a break from the lunch networking racket; but we wish the Douglasses the best of luck with their new venture, and look forward to visiting their new restaurant, Galaxy. Easthampton continues to grow and get better.
Jack London's "To Build A Fire" puts this frigid winter we're enduring into perspective. "The trouble with him was that he was without imagination. He was quick and alert in the things of life, but only in the things and not in the significances." I've never really read London; going to have to give him a try.
John Singer Sargent was one of the greatest portrait painters of all time. He the invaluable talent of endowing his subject with superhuman glamor. Nobody can be that beautiful, woman or man, but the subjects of his portraits are, at least on the evidence of the very expensive canvases he produced for them. Sargent, as his last word suggests, was at best cynical about his trade.