"It really is a nice theory. The only defect I think it has is probably common to all philosophical theories. It's wrong."
—Saul Kripke, American philosopher, born November 13, 1940
---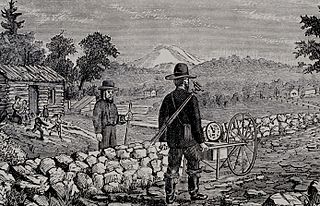 We've been participating in Paul Silva's Lean Launchpad class at Click Workspace this fall. Lean Launchpad is a rigorous, proven methodology for startup businesses developed by tech entrepreneur Steve Blank. The fundamental insight of LL is that startups are different from established businesses. Startups must above all be dedicated to learning. They need to formulate hypotheses about our markets and products and most importantly, "get out of the building" and test them by talking to real-live customers and partners. It's been a lot of hard work and a lot of fun, and the teams in the program have come a long way over the course of the last couple of months. Contact Click Workspace to learn more about the next Lean Launchpad class starting February 2014.
---
On the subject of Lean Launchpad, InCommN wants to talk as many real-live potential customers as we can. (There's a class contest with a prize of a bottle of wine for the team with the most interviews which we'd really like to win next week, so please help us out!) We've built a brief survey to test our current hypothesis which we invite you to participate in. Here's what we're testing right now:
Businesses need advice and connections to grow, get out of trouble, or prepare for a successful exit.
Businesses are not satisfied with the advice and connections on offer.
The survey takes about twenty minutes, and everybody we've talked to had fun doing it (buying them coffee may have helped in some cases). If you'd like to participate please contact Rick Feldman, Daniel Lieberman, or Rick Plaut. All information is confidential, of course. We can meet you for coffee (like I said, we're buying), or we can do it by phone.
---
Go read about how Valley Girl uptalk ("A manner of speaking in which declarative sentences are uttered with a rising intonation as though they were questions. () may have gotten started in California. If you have time, listen to the interview Woodie Guthrie did with Alan Lomax about his early life in Oklahoma. Also, I had never seen uptalk, annoying as it is, described as the "moronic interrogative" before.
---
Today and Tomorrow in #westernma
---
Reading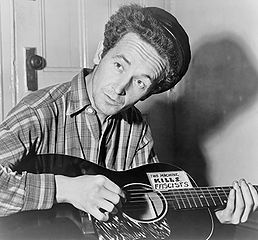 Woodie Guthrie and Valley Girls?
"…American "uptalk", stereotypically associated with Californian "Valley Girls" in the 1980s, might in fact have originated with the characteristically rising intonational patterns of northern England, Scotland, and Ireland, by way of the Scots-Irish immigrants who migrated to California in the 1930s Dust Bowl exodus…."
Okie Uptalk
---
The Last Word
"Nothing like a little judicious levity."
—Robert Louis Stevenson, Scottish writer, born November 13, 1850