"We were hunter-gatherers of information, and we moved from that to becoming farmers and cultivators of information."
—J.P. Rangaswami, Indian businessman, born November 12, 1957
---
Ten World-Changing Consequences of World War I
If you get to know me, you'll discover eventually that I never get tired of talking about World War I.
The word "souvenir" (French for a keepsake or memento) enters the English language.
The United States decisively enters its career as a Great Power.
The Bolshevik Revolution ushers in the long nightmare of Soviet Communism.
Poison Gas. See The Day the War Stopped.
Tanks. The memory of the stalemate on the Western Front leads to the development of new tactics emphasizing armor and mobility (blitzkrieg). Some of the greatest battles of World War II saw thousands of tanks deployed.
Air Warfare. See 5. The First War saw the rise of tactical airpower, and some tentative exploration of strategic air warfare, which will reach its dreadful apotheosis in the Second War.
Prohibition in the United States, leading to the rise of Organized Crime. You'd think they might have learned something before they started the War On Drugs, which has not done much for American democracy, especially in the civil liberties area.
Hollywood domination of the world film industry. There were strong, creative film industries in Scandinavia, German, England, France, and Italy before the First War. The American film industry emerged as the 800 pound gorilla, and has never relinquished its lead.
The Spanish Flu pandemic. It infected 500 million people across the world, and killed 50 to 100 million of them (3 to 5 percent of the world's population). Beating out the war, which "only" killed about 17 million (10 million military and 7 million civilians).
Mass Propaganda which developed into Mass Advertising in the 1920s. Go read about Sigmund Freud's clever nephew, Edward Bernays, who worked for the Committee on Public Information in the Wilson Administration during the war, and was immensely influential in Public Relations and Advertising well into the 20th century.
---
J.P. Rangaswami works at Salesforce.com as chief scientist. He blogs at Confused of Calcutta about "that strange space where finance meets technology." Check him out; he's consistently thought-provoking and informative. He tweets as @jobsworth.
---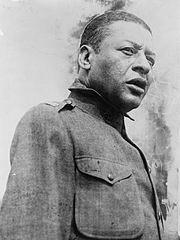 The Last Word: W.C. Fields said that Bert Williams was "the funniest man I ever saw —and the saddest man I ever knew." A huge star in Vaudeville, he was the first black American to have a leading role on Broadway. He made a lot of records, fortunately. Here's his signature theme, Nobody (thank you YouTube!)
---
Today and tomorrow in #westernma
---
I'm Losin' Status at the High School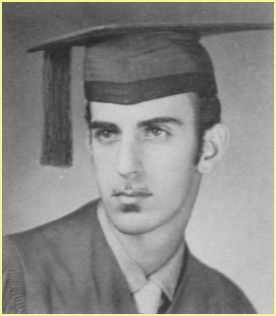 "….Ultimately, status lives in the minds (and bodies) of all the humans within a given community — by which I mean, primarily, other people's minds and bodies. You might maintain a sense of your own status, but it's not really up to you. Status is fundamentally about how others perceive and interact with you (and what they allow you to get away with). It's like keeping a checkbook — you might maintain your own ledger for planning and making decisions, but the official balance lies with the bank…[S]tatus also functions as collateral or "table stakes." (We often call this type of status "reputation.") In many ways, a favor is like a loan (of time, energy, or some other resource) collateralized by the status of the borrower. It's a weird kind of collateral, since it can't be transfered to the creditor if the borrower defaults. But the borrower's status can be destroyed or ruined, which provides incentive enough for most purposes. The bigger the favor, of course, the more status needs to be put up as collateral. This explains why it's hard for a low-status person to ask a high-status person for a favor, but easy for a high-status person to make the request…."
The Economics of Social Status
---
The Last Word
"I have never been able to discover anything disgraceful in being a colored man. But I have often found it inconvenient – in America."
—Bert Williams, American entertainer, born November 12, 1875