"Live with your century; but do not be its creature."
—Friedrich Schiller, German dramatist, born November 10, 1759
---
Remember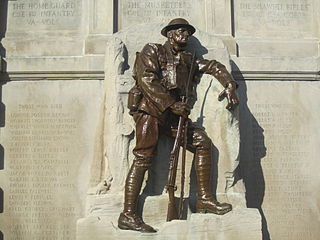 The last World War I veteran died last year. 2014 will mark the centenary of the "war to end all wars," "the Great War," "the War to make the world safe for democracy." Today, now called Veteran's Day, began as Armistice Day. The Armistice was declared at 11:00AM on November 11, 1918.
When you study the history of the 20th century, you learn that in some respects World War I never did end. (See World War II, the Cold War, etc.) The reunification of Germany on October 3, 1990 might be a place to draw the line, or the formal dissolution of the Soviet Union on December 26, 1991 could be called one. Then, of course, you have to consider the Wars of Succession in Former Yugoslavia, where it all started in 1914, and so on.
There's a wonderful book called The Great War and Modern Memory, which studies the afterlife of World War I in the 20th century imagination. The literary heritage of the war was very rich, and repays exploration. The war also provided great material at the time, and well into the sound era, for the movies. Viewers of "The Aviator" will remember Howard Hughes struggling to finish his aviation epic, "Hell's Angels" (Netflix has the DVD. It's good!).
---
Tomorrow in #westernma
---
Reading
DULCE ET DECORUM EST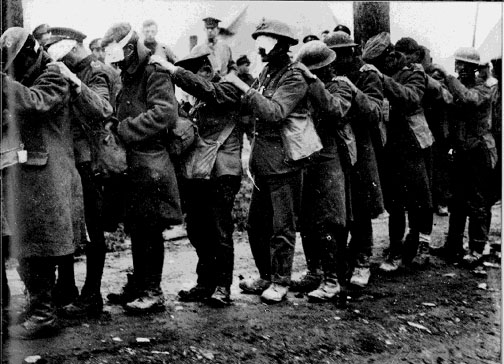 Bent double, like old beggars under sacks,
Knock-kneed, coughing like hags, we cursed through sludge,
Till on the haunting flares we turned our backs
And towards our distant rest began to trudge.
Men marched asleep. Many had lost their boots
But limped on, blood-shod. All went lame; all blind;
Drunk with fatigue; deaf even to the hoots
Of tired, outstripped Five-Nines that dropped behind.
Gas! Gas! Quick, boys! – An ecstasy of fumbling,
Fitting the clumsy helmets just in time;
But someone still was yelling out and stumbling,
And flound'ring like a man in fire or lime …
Dim, through the misty panes and thick green light,
As under a green sea, I saw him drowning.
In all my dreams, before my helpless sight,
He plunges at me, guttering, choking, drowning.
If in some smothering dreams you too could pace
Behind the wagon that we flung him in,
And watch the white eyes writhing in his face,
His hanging face, like a devil's sick of sin;
If you could hear, at every jolt, the blood
Come gargling from the froth-corrupted lungs,
Obscene as cancer, bitter as the cud
Of vile, incurable sores on innocent tongues,
My friend, you would not tell with such high zest
To children ardent for some desperate glory,
The old Lie; Dulce et Decorum est
Pro patria mori.
Wilfred Owen
8 October 1917 – March, 1918
---
The Last Word
"Dreams must be heeded and accepted. For a great many of them come true."
—Paracelsus, Swiss scientist, born November 11, 1493