"He was gifted with the sly, sharp instinct for self-preservation that passes for wisdom among the rich."
—Evelyn Waugh, English author, born October 28, 1903
---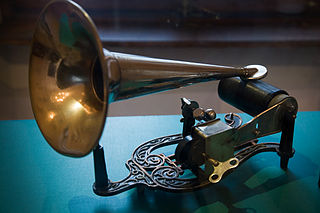 Sound recording is one of the the technical wonders that emerged in the prodigious 1880s. Thomas Edison invented and commercialized cylinder recording. By 1910, the more familiar disc recordings had come to dominate the industry. Rapid technical progress continued, with electric recording and playback coming in the 20s, and vinyl records at 33 and 45 rpm replacing the long-established 78s made out of shellac. Stereo recording replaced monaural recording by the late sixties. (My copy of the original Doors album. featuring "Light My Fire" (1967) was mono. It cost $2.99. Stereo was $3.99.)
Tape recording was pretty widespread by the sixties, and pre-recorded music cassettes of record albums started to be common in the early seventies. The first cassette I owned was the Rolling Stones' great album, Sticky Fingers, which I bought in Florence, Italy in the summer of 1971. The music industry had also created another tape format, the eight-track tape with superior sound quality and convenience compared to cassettes. It was particularly convenient in the car. My father had an eight track deck in his pale blue '67 GTO, the small collection including Brahms first symphony, a perennial favorite of the old man's. But eight track lost out in the lost run to the smaller, more flexible cassette.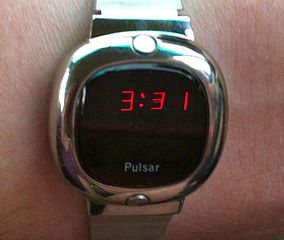 In the late 70s, I worked for my beloved uncle George Goldman in his pawnshop in Jersey City, New Jersey during my early tour of the more primordial forms of business. The storage room of Robert's Loans held a ridiculously large number of obsolete and unsaleable eight track tape players, which eventually had to be written off and thrown away. There was a lesson about technology and fashion to be learned which I have never forgotten. A similar pawnshop disaster due to rapidly changing technology and markets involved LED watches, which came out in the early seventies. They were initially quite expensive, and were popular bling in the ghetto. (Think "Shaft" and "Superfly" to get the look. A lot of polyester in amazing patterns and colors.) Naturally the watches got hocked. Robert's Loans lent money on them as if they were expensive jewellery, which they instantly stopped being when Texas Instruments started mass producing them cheaply. There were probably a hundred of them back there in a cardboard box. They had been stored in the safe at one point, with the rest of the good stuff…
Back to reflections on recorded music tomorrow.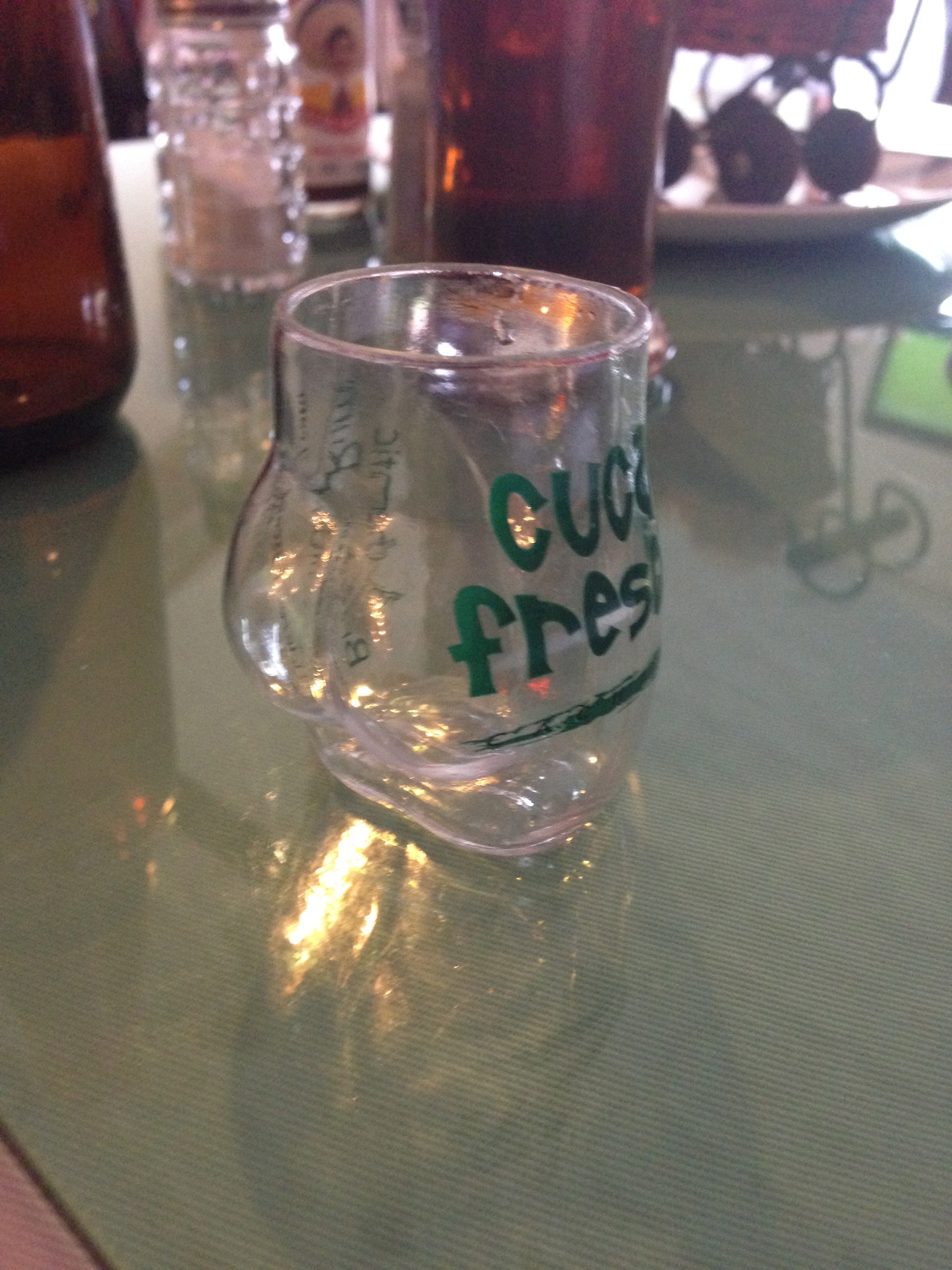 If you're in Pittsfield, MA, I highly recommend La Fogata Restaurante. We ate there for the Crazy Orchid Lady's birthday this weekend, and it was very good. The COL had a lovely, elemental beef stew. I had succulent beef tongue in a tomato and onion based sauce. We shared some excellent guacamole, flavored with a bit of chili pepper and plenty of cilantro, served with unusually good tortilla chips (homemade?), as well as tostones (crispy fried plantains). Delicious rice and beans and sweet plantains came with the entrées. The cachaça I drank as an aperitif came in this risqué little plastic vessel. Service is friendly, the place is clean, and prices are reasonable.
---
Tomorrow in #westernma
---
Reading
"…Phylo is a cross between Tetris, Rubik's cube and an old-fashioned sliding-tile puzzle game. As gamers line up coloured rectangles that represent real genetic material (in the form of DNA sequences), they are helping to pinpoint the genetic anomalies that may be the key to a range of diseases that include diabetes, breast cancer and retinoblastoma (the most common form of malignant tumour in the eyes of children). Since it was first launched, players who range from teenagers to seniors have suggested solutions for over 4,000 puzzles based on genomic data that has already been gathered. Now these gamers will be put to use helping scientists with a whole new range of research…."
Sharing the Power of the Crowd
---
The Last Word
"The vast material displacements the machine has made in our physical environment are perhaps in the long run less important than its spiritual contributions to our culture."
—Lewis Mumford, American sociologist, born October 19, 1895