"To some, the '50s were a decade marked by the banal, the predictable."
—Annette Funicello, American actress, born October 22, 1942
---
Linked to an article yesterday Why Have Young People in Japan Stopped Having Sex? that seems alarmingly prescient. The author stresses that uniquely local, purely Japanese conditions contribute to the trend: twenty years of economic stagnation; 2011's earthquake, tsunami, and radioactive meltdown; and conservative attitudes in the home and workplace. These are great reasons to avoid marriage, and cohabitation or unmarried parenthood is unusual in Japan.
But young Japanese go way beyond avoiding marriage. They avoid intimacy and sex altogether, even one-night stands. They have come to actively dislike sex and even physical contact with other people. They live in a sort of permanent state of pre-sexual adolescence, dedicated to their circle of friends, consumerism, and media. It's like "Brave New World" without sex. It's like a society of twelve-year olds, without the imminence of raging hormones. I suppose a future society of sexless consumers will work out just fine for the corporate masters of Japan, but it seems unspeakably tragic to me. (The image is from Yasujiro Ozu's sublime "Tokyo Story," 1953, a masterpiece about family life from an earlier, more human world.)
Living in a region that's still very agricultural (I live in Shelburne on an old dairy farm, and I served on the town's Open Space Committee), the future of farming in Western New England is a live subject. Dairy farming has been the dominant kind of commercial farming in the area.It's less and less viable: New England farmers simply can't compete on their own with Minnesota and Wisconsin. Anyone who wants to continue farming in the region without depending on the continuation of market-distorting federal and state support needs to find other ways to make a living. Pretending that it's the good old days and resisting change will not succeed.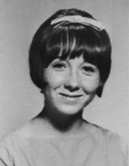 So we are excited to see people experimenting with heritage vegetables, grass-fed and pastured livestock, cheese and cider making. And we applaud the people trying to make a go of viticulture and winemaking in the Valley. I tasted some wine from the Black Birch Vineyard at the Northampton Tuesday Farmers' Market recently. It was excellent. Let's support their efforts. It's good for the region, and makes it (more) fun to live here, too.
Today's Last Word: Lynette "Squeaky" Fromme was a follower of Charles Manson. She went on to try to assassinate President Gerald Ford in 1975. Americans are very strange people, especially Baby Boomers.
---
Today and Tomorrow in #westernma
Reading
Not Your Dad's New England Farming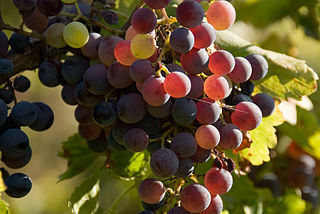 "…On the property, visitors can sit in chairs under umbrellas or at tables and are encouraged to bring picnic lunches, Mary Hamel said. A large tent is also available for use in the event of rain.
"In the lower level of the shed is where the wine is made in large temperature-controlled metal tanks and stored in oak barrels until ready for bottling. Besides the Traminette, the winery features Vidal Blanc, Naked Chardonnay, Riesling, Blaufrankisch and Cabernet Sauvignon, among other varieties.
"Across the street, also part of the vineyard's property, are 16 different varieties of grapes growing on another acre and a quarter to test and expand what they can offer, Hamel said. Next spring, the owners plan to add five more acres of grapes, he said.
"The goal of Black Birch is to grow most of its own grapes to produce their wine, Modestow said.
"'We want to make this a successful business. It's a tough industry,' he said. 'But we do everything ourselves and are working hard to make that happen.'"
Southampton's Black Birch Vineyard plans to expand to create locally crafted wines
---
The Last Word
"We all came from houses with doors, doors that were supposed to be closed when there were things going on that we weren't supposed to see, and when our pants were down."
—Lynette Fromme, American criminal, born October 22, 1948