"Names are changed more readily than doctrines, and doctrines more readily than ceremonies."
—Thomas Love Peacock, English author, born October 18, 1785
Spent all day on Friday and the morning on Saturday at Baystate Medical Center (not as a patient). They're building a lot, there's obviously lots of dough sloshing around, and they're one of the largest employers in Western Massachusetts. In our rather quiet—somnolent?—local economy, this is going to need some attention from InCommN. More to come.
Work in the Future: I reread this essay, A Few Notes on The Culture, by Iain M. Banks, my favorite science fiction writer, who died earlier this year. He set his stories and novels in a galactic culture called, oddly enough, the Culture. I find his ideas about how a technologically advanced culture with artificial intelligence might arrange politics, society, and the economy both plausible and attractive.
The future has been arriving in Japan ahead of schedule the last few decades. Japan is at the forefront of economic and demographic trends that will soon affect the rest of the world. Is the lack of interest in sex among younger people in Japan something unique to that culture? The decline of traditional marriage is an obvious response to changes in the economy and society, but finding sex "too troublesome" seems weird.
Tomorrow's Events in #westernma
---
Reading
InCommN, LLC, partner organization NESEA is organizing the competitiion.
"…'The competition invites student designers to envision ways Holyoke could lead the way as a sustainable city of the 21st century by using renewable energy and energy efficiency to fuel an economic revitalization,' said Marcos A. Marrero, director of the Office of Planning and Economic Development.
"The competition is organized by the Northeast Sustainable Energy Association, an organization founded in Greenfield in 1974 that works on efficient building techniques and finding ways to bring clean, renewable energy into everyday use.
An open house, or 'NESEA Day,' is scheduled for Oct. 23 from 8:15 a.m. to 4:15 p.m. at Gateway City Arts, 92 Race St."
Holyoke to Host Design Contest on Ways to Be Innovative Using Energy
---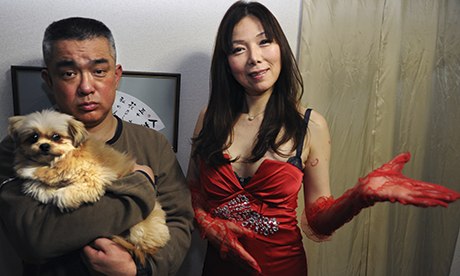 "…Mendokusai translates loosely as "Too troublesome" or "I can't be bothered". It's the word I hear both sexes use most often when they talk about their relationship phobia. Romantic commitment seems to represent burden and drudgery, from the exorbitant costs of buying property in Japan to the uncertain expectations of a spouse and in-laws….Is Japan providing a glimpse of all our futures? Many of the shifts there are occurring in other advanced nations, too. Across urban Asia, Europe and America, people are marrying later or not at all, birth rates are falling, single-occupant households are on the rise and, in countries where economic recession is worst, young people are living at home…"
Why Have Young People in Japan Stopped Having Sex?
---
"Men have died for this music. You can't get more serious than that."
—Dizzy Gillespie, American musician, born October 21, 1917