"With the brush we merely tint, while the imagination alone produces colour."
—Théodore Géricault, French artist, born September 26, 1791
Valley Venture Mentors Auditions

Amazing. Fourteen companies came to VVM last night. Each one got two minutes to pitch for a place in the Fall-Winter 2013–14 session. Then we had three fourteen-minute breakouts. Curious mentors got to spend a little time with companies that intrigued them. Then Rick Feldman led us in voting for the companies we think are the best fit, as input for the VVM board, who meet this morning to select the eight to ten companies that our volunteer mentors will work with for the next half year. Got all that? It reminds me a bit of how the Doge of Venice was selected in the great days of La Serenissima.
Those of us who are facilitators listed their three preferred companies, with whom they will be living with for at least the next few months (I do mean living with: I've worked with four startups in the last year. Being a VVM facilitator is non-trivial, if delightful, work) .
Then, of course, many of us went down to Champions, the bar in the lobby of Tower Square, where the real fun stuff gets done, as Paul Silva often says. Mentors and entrepreneurs get to know one another, ideas get passed around, and vital connections get made. I met at least four people I know I need to get to know better, whether they get accepted to VVM or not. (Which reminds me that I need to finish this post and go write some follow-up emails.)
Amazing. Some of these entrepreneurs will shoot the moon, some will crash and burn, some will realize that their current idea sucks and come up with something better, some will meet the people they work with on their next project, some will wind up with new jobs, and some will realize they're not actually cut out to be entrepreneurs. Everyone in Western Massachusetts and beyond will benefit mightily from the growth of the enterprise community and economy, which gains expertise, jobs, skills, resilience, and depth because of the work the people of VVM are doing as volunteers: just for the fun of it, and because we care.
Events
Reading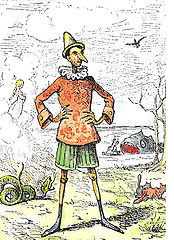 You Can Tell She's Lying: Her Thumbs Are Moving
"….A Brigham Young University study finds when people lie in digital messages—texting, social media or instant messaging—they take longer to respond, make more edits and write shorter responses than usual….Meservy and Jenkins, who coauthored the study, said we shouldn't automatically assume someone is lying if they take longer to respond, but the study does provide some general patterns…."
What is known to gamblers as a "tell." Nor did I know that humans can detect lies 54% of the time on average (not much better than chance). People Who Lie While Texting Take Longer to Respond
The Last Word
Horace Walpole, the "prince of letter writers," said—
"I avoid talking before the youth of the age as I would dancing before them: for if one's tongue don't move in the steps of the day, and thinks to please by its old graces, it is only an object of ridicule."