"Oh that I were seated as high as my ambition, I'd place my naked foot on the necks of monarchs."
—Horace Walpole, English author, born September 24, 1717
The Paper Book Considered as a Technology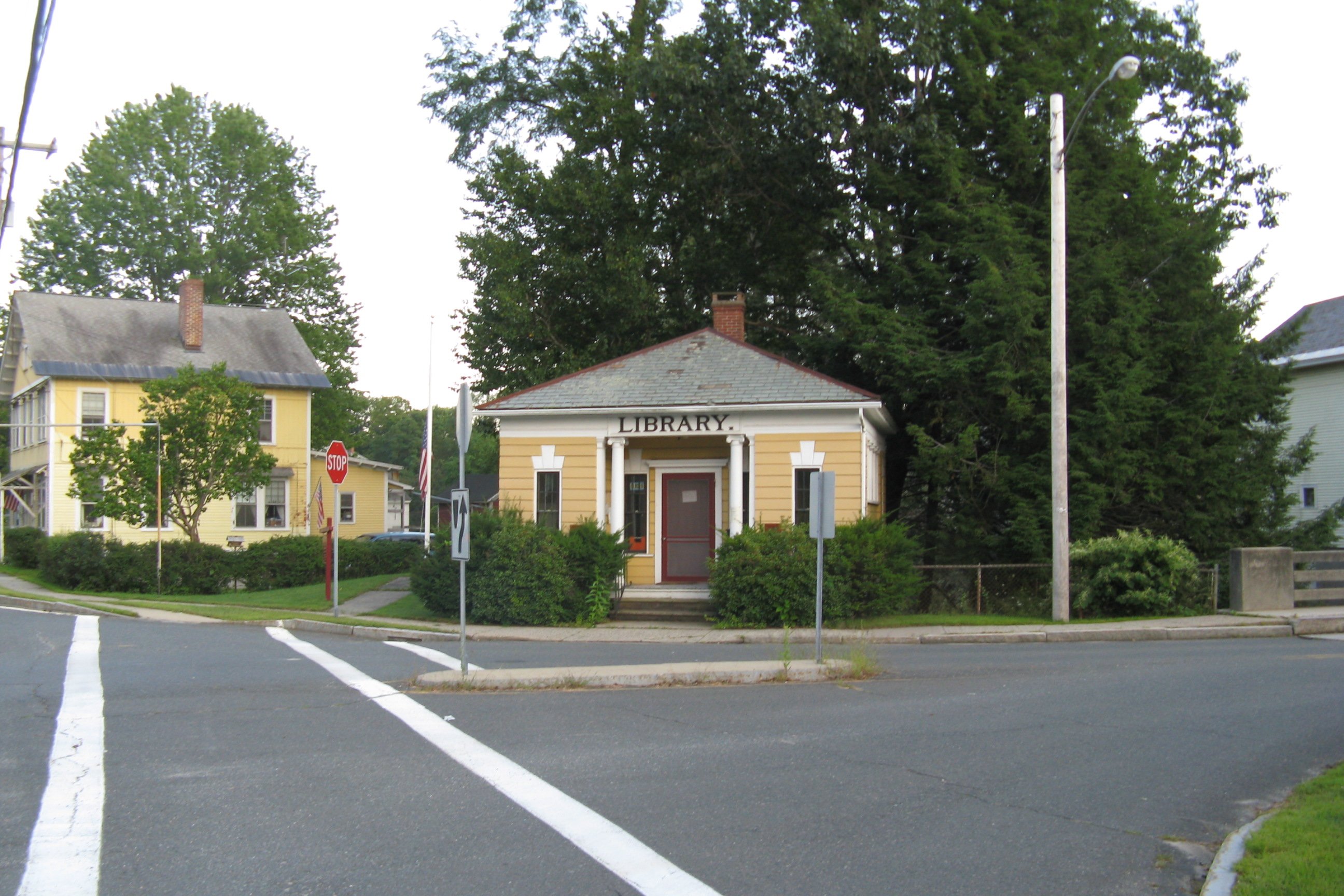 I spent a couple of hours working in the Haydenville Library in Florence yesterday. It's a charming little library. The people who lived in this area obviously valued literacy highly enough at one time to build branch libraries all over the place. Like our own Shelburne Public Library, for instance; not the rather grand Arms Library in Shelburne Falls, but the sweet little stone building erected in the 1890s in Shelburne Center, in a place that has never had a store as far as I know. It has two rooms and a couple of thousand books. It's open from 3:00 to 7:00PM on Tuesdays and Thursdays, and 10:00–12:00 on Saturday morning. That's where I go to pick up and return the books that I order via the C/W MARS online library system, which gives me access to the holdings of every public library in the Commonwealth, and some academic ones as well.
I've loved books my whole life; I own a lot of them (most packed up in boxes, as I don't have bookshelf space for them where I live now), and have haunted libraries and bookstores my whole life. Actually, I never shop for books in a bookstore anymore, and I don't go to libraries to find books, just to pick up the ones that I order online.
But increasingly I prefer reading on tablets and smartphones. It's just so convenient; and the paper ones aren't connected to the Internet and can't be shared like material that is. Nor can you highlight a word on the page for an instant definition, or Google a quick piece of research suggested by what you're reading. Hardcover books are heavy to read in bed, too. One doesn't really want to think about the environmental impace of all that paper and ink, either. Paper books are obsolete.
But I'm sure they'll hang on, like fireplaces, horse-drawn vehicles, steam trains, and candles, which continue to charm us, move our emotions, and stimulate our imaginations.
Today's Events
Reading
Also Invented in "the Most Inventive Decade in History"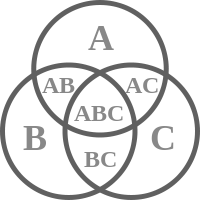 A "mode of sensualizing by circles the abstractions of Logic…." aka, the Venn Diagram. Venn published in 1880.
A Note on Mr Venn and his Diagrams
Social Media and Scientific Research
"…Incorporating Twitter into the different stages of a scientific publication allows scientists to connect more quickly, facilitates interdisciplinary collaboration and makes it possible to communicate results to a large and diverse audience, according to Shiffman. It also encourages post-publication conversations about the findings. "Social media, which allows information to be shared instantly around the world, gives internet-savvy scientists the ability to drastically accelerate the pace of scientific communication and collaboration," says Shiffman, who was recently named one of the top biologists to follow on Twitter (@WhySharksMatter) by the Huffington Post…."
Researchers' Tweets Move Science Forward
The Last Word
Phil Rizzuto, American athlete and celebrity, speaking of the New York Yankees—
"They've got so many Latin players we're going to have to get a Latin instructor up here."