"One of the things I like about jazz, kid, is I don't know what's going to happen next. Do you?"
—Bix Beiderbecke, American musician, born March 10, 1903
---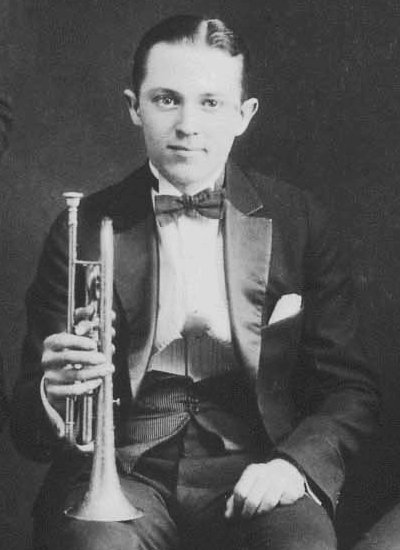 Click on the picture of Bix Beiderbecke to hear "Singin'the Blues." The sax player is Frankie Trumbauer, who could blow a little himself. Beiderbecke looks like he's about 12 in this photo.
Okay, entrepreneurs: here are ten technologies about to make the jump from "geewhiz" to "coming soon." These are opportunities for innovators, investors, and cool, geeky start ups, and will bring enormous, society-wide change in the next couple of decades.
Speaking of geeky start ups, don't miss Valley Venture Mentors graduation bash Wednesday, March 12 in Springfield. This has been an outstandingly successful session for VVM, and we're pleased to celebrate the accomplishments of a great class of entrepreneurs.
I have two Macs, an iPhone 5, and an iPad Air. Up to now, I haven't integrated Siri into my workflow. I'm experimenting right now with using Siri for dictation (it works really well). If you've got an iPhone and/or iPad, read this article and try out some of the tips for using Siri in your day-to-day work (and leisure).
Jef Raskin's comparison of using computers to wearing exploding shoes is still apt, even though things have improved in the last few years.
---
Tomorrow in #westernma
---
Reading
Ten Breakthrought New Technologies You Should Watch in 2014
"The World Economic Forum's Global Agenda Council on Emerging Technologies identifies recent key trends in technological change in its annual list of Top 10 Emerging Technologies. By highlighting the most important technological breakthroughs, the Council aims to raise awareness of their potential and contribute to closing gaps in investment, regulation and public understanding. For 2014, the Council identified ten new technologies that could reshape our society in the future."
10 Technological Breakthroughs Of 2014
---
Ultimate Siri Guide
"The great thing about Siri is that it doesn't require you to look at your device's screen in order to interface with it. And Siri is smart enough to consider your location along with the context of your commands and conversations. By doing so, Siri can respond intelligently to your requests.
"Inside, we'll teach you some of the history of Siri and show you some of its basic usage features. We'll then present to you with an exhaustive list of voice commands, and discuss Siri's dictation features. "
iOS 7: The ultimate Siri guide
---
The Last Word
"Imagine if every Thursday your shoes exploded if you tied them the usual way. This happens to us all the time with computers, and nobody thinks of complaining."
—Jef Raskin, American scientist, born March 9, 1943
---