"We are here to make another world."
—W. Edwards Deming, American scientist, born October 14, 1900
No, no! Give the kid top billing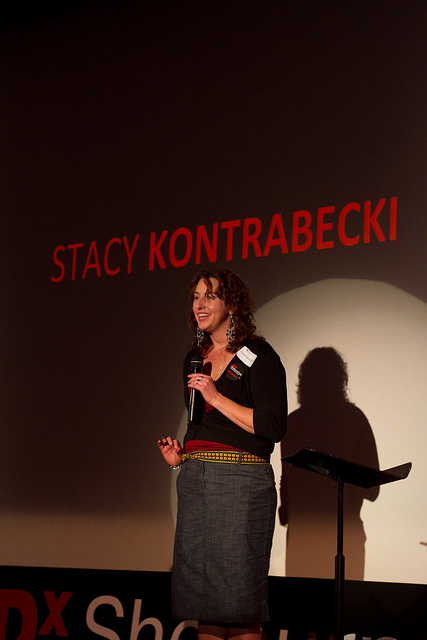 I MC'd at TEDx Shelburne Falls on Saturday. I talk a lot about how Western Massachusetts is full of world-class talent that can take on the world. Saturday proved it to me again. The program included several videos of talks from both the TED mother-ship and TEDx. The presentations that we heard the other day were just as good as anything that was on show. Congratulations to everybody who presented the other day, and to Stacy Kontrabecki, who did an amazing job putting (and keeping!) TEDx Shelburne Falls together. I'm not sure when the videos from Saturday will be up at TEDx Shelburne Falls, but keep an eye out, and I'll link to them when they are posted.
Tuesday evening October 15 Hidden-Tech, Click Workspace, and InCommN present a 21st Century Business Roundtable with attorney Scott Foster and certified financial adviser Adam Robinson on Financial and Legal Issues for Entrepreneurs. Come learn with us; these guys know their stuff. Refreshments provided. RSVPs appreciated.
In honor (?) of Columbus Day, listen to "Columbus Discovers America," by the immortal Stan Freberg.
Have I mentioned recently that Eisenhower was a communist? Or at least a libtard.
Reading
"Erst kommt das Fressen, dann kommt die Moral!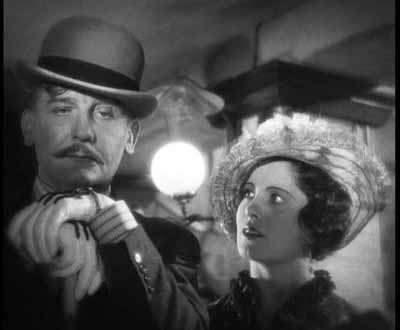 Switzerland will hold a vote on whether to introduce a basic income for all adults, in a further sign of growing public activism over pay inequality since the financial crisis.
"A grassroots committee is calling for all adults in Switzerland to receive an unconditional income of 2,500 Swiss francs ($2,800) per month from the state, with the aim of providing a financial safety net for the population…."
Swiss to Vote on 2500 Franc Basic Income for Every Adult
(Click the illustration for a translation)
The Last Word
"Should any political party attempt to abolish social security, unemployment insurance, and eliminate labor laws and farm programs, you would not hear of that party again in our political history."
—Dwight D. Eisenhower, American president, born October 14, 1890