"I adore art… when I am alone with my notes, my heart pounds and the tears stream from my eyes, and my emotion and my joys are too much to bear."
—Giuseppe Verdi, Italian composer, born October 10, 1813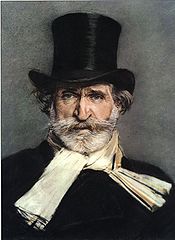 Last night at 21st Century Business Roundtable, Paul Silva, president of Click Workspace, co-founder of Valley Venture Mentors, and manager of River valley Investors, led us through the ins and outs of equity investment in startups from the points of view of entrepreneurs in need of funding, and of capital in search of exciting investments. We enjoyed Paul's wit, vivid delivery, and deep knowledge. I certainly learned a lot. Next week, 21st Century Business Roundtable presents Adam Robinson, Ostberg & Associates and Scott Foster, Bulkeley, Richardson and Gelinas on the subject of Financial and Legal Issues for Entrepreneurs.
Tonight from 5:15 to 7:30PM is the start of Valley Venture Mentors' Fall 2013 session. Ten exciting nww startups join us this fall . If you're looking to grow a business, want to help businesses grow, or are just curious about Valley Venture Mentors, come join us tonight. Valley Venture Mentors October Meeting
Rick and I will be representing Hilltown Families at Northampton Area Young Professionals (NAYP) October social meetup tomorrow night at the new Northampton branch of People's Bank on King Street. NAYP has been kind enough to make HTF its sponsored non-profit for the month of October. Come see the innovative new bank and have fun with the young professionals (and a couple of no-so-young ones). NAYP October Social
Also Thursday, come to the newly redesigned Apollo Grill at Eastworks and join InCommN and Design Venturers for Don't Eat Lunch Alone at noon.
Finally, Tedx Shelburne Falls 2013 is on Saturday. I'm excited to be hosting. This year's theme is "A Sense of Place." The presentations are amazing. Visit TEDx Shelburne Falls 2013 for more information and tickets.
Today's Events
Reading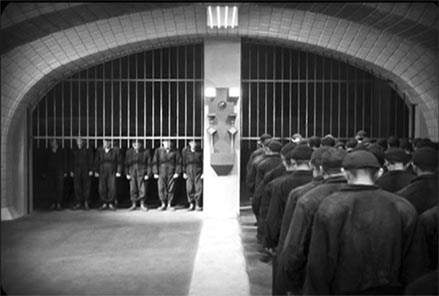 Somebody commented that this story made them think of the Morlocks in H.G. Wells's "The Time Machine," degenerate cannibal descendants of workers forced to live underground while their insipid, equally degenerate betters inhabit the idyllic surface. Also recall the underground city of the workers in Fritz Lang's "Metropolis:" vast troops of workers shuffling, heads bowed, on and off of enormous elevators at the beginning and end of their shifts in man-eating factories. Not sure that's what the city planners in Singapore have in mind, though.
"…So Singapore is considering a novel solution: building underground to create an extensive, interconnected city, with shopping malls, transportation hubs, public spaces, pedestrian links and even cycling lanes….But the idea of working and living underground has met with some skepticism from the public….David Ong, a former teacher, said the older generation might not feel at ease with the concept of subterranean living, partly out of superstition.
'Why are the living going underground?' he asked. 'Only the dead return to the ground.'"
Singapore Looks Below for More Room
The Last Word
"In the factory we make cosmetics; in the drugstore we sell hope."
—Charles Revson, Canadian businessman, born October 11, 1906