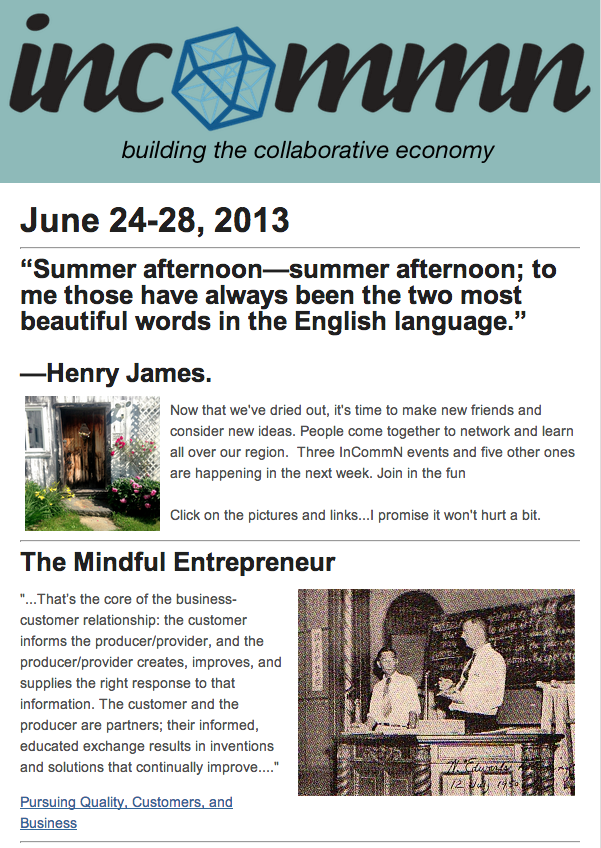 The InCommN Newsletter began life as a simple email blast of invitations to Don't Eat Lunch Alone and 21st Century Business Roundtables. It's grown into something much more fun and useful.
The Newsletter comes out every Friday afternoon at 1:30PM. Each issue contains:
InCommN's events for the next week
Other events happening around Western Massachusetts
New posts from the InCommN blogs
A selection of useful and/or interesting links to articles and posts from the Web.
Quotations from famous men and women born during the week of the newsletter
Images selected from the treasures of the Public Domain (click on them; they often conceal surprises)
People tells us they think the newsletter is cool. Here's the most recent issue—see for yourself.
Get a free subscription at the Newsletter Signup Page